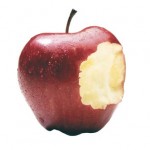 Before preceding write down the first three things that come to mind when you hear the name Steve Jobs. Seriously do not read further until doing so.
Ok, so we'll get to Steve in a bit.
Last week Apple released the new App store for the computer following their success with app stores for the iPhone and iPad. At first glance to most this may not mean a big deal… but it is.
I once attended a keynote speech with Nettwork Records, Terry McBride, who many consider to be a marketing genius in the music industry. While CD sales are in a huge decline and record labels are crumbling McBride talked about how to increase sales in a declining market. At the time McBride was the manager for Avril Lavigne and revealed the plan behind the success Avril was currently experiencing.
Leading up to the release of her CD they created a cartoon character that was a fan of Avri'ls music, they released music only versions of her songs through Myspace and newsletter sign-ups. Within days fans had Karaoke versions of her songs filling up YouTube – creating free viral advertising targeting the consumers of Avril's music. Smart.
Next up, Terry had Avril sing and record her single in over ten languages. McBride explained this as the "how-to for increasing sales in a decreasing market". Avril would go on to be number one in markets she hadn't yet broken because she was singing to her new fans in their own language. Terry said they couldn't translate the song into any of the hindu languages because of the rhythm but they tried. So when the record sales of other artist are impressive but not quite what they used to be, Avril was going on to selling millions more than she did before, in North America we didn't here much about it as the sales were overseas. There have been times when attending conference with Terry speaking you can overhear people ooing and awing while waiting on every word from the marketing genius of McBride. Even if you are not in the music industry he is worth seeing.
Back to Apple.
I have been a Mac/Apple supporter from my junior high days while being in thew computer club working on Apple, Apple II, Apple IIe, Apple, II Plus…you get the idea, I have seen the up's and down's of the company and have studied their growth.
This is the year of the Apple – they have gone form underdog to near death, back to struggling underdog to now revolutionary leaders. The music comparison works as Steve Jobs is often considered to be a rebel as Bob Dylan was, a music fan, and an underdog. Apple has done what the music record labels haven't been able to do and that is sell and distribute music successfully online.
Throughout the years of watching Apple I am now looking back as a few light bulbs went off after seeing the new app store.
Before the new app store there was the app store for the iPad, before the iPad there was the app store for the iPhone/Ipod, before the iPod there was iTunes! This is going over years which reveals the longterm vision that Apple has had.
It all started with iTunes, a way to manage your songs on your computer. The next step was to get people to actually use it. So why not create a device to listen to music – sell the device so people use the software. The next leap was huge – you could almost compare it to being a drug dealer. Sell songs to be heard on the device which forces people to use the software – and yeah the software works really well on an Apple computer (make sure the software is free and installed when the computer is purchased). Instantly a full product line with consumables – people will continue to purchase songs while artists continue to release them. (one could also say it all started with the iMac but at that time people still hadn't been fully convinced on Apple products – the iPod took Apple mainstream).
This was huge for a number of reasons. First they took a page out the book from SONY, a company that made CD players and had a record company putting out music. I do remember the day working in HMV receiving new releases and questioning, "where are the cassette's?". Later realizing why make cassettes when you need to sell more CD players which make more money than selling cassette's. Apple had put themselves in both markets which instantly is a win-win situation. Especially it costs them nothing to make the music they are selling. This instantly becomes an increased growth in profit as that income did not exist for Apple before.
Same thing with the iPhone – the market did not exist for Apple before. They now have millions of sales in the phone but that also drive millions of downloads of apps. Both are new markets for Apple, both drive customers to become new Apple computer users and owners. So now the result is increasing the market in which Apple always struggled in. Profit, increased sales, the tide has turned.
With the release of the iPad, Apple created a market that didn't really exist. In the other cases there were devices that played music and there already were mobile phones, but the iPad? This is something new for everyone. The sales shattered what the initial expectations were.
And now we have the App store for the computer. Again as I said, I used to download shareware from the site. Well over the years Apple buried the page deep into the site as well as the quicktime movie trailers and such. Sure you could easily find them if you wanted to but you had to know what to search for. I ask students in class if they know it exists and they don't. You can bet Apple purposely made these options less visible to not distract from downloading apps for the Iphone, iPad and now the app store. Smart – keep it simple.
In the music biz while working with indie bands I would always be arguing with bands to not have too many things to sell and they would argue, "that's how we make money!". My argument was put out one shirt not two – sell off as many of the one shirt that you can because people will buy them. Once sales slow or drop off then you release the second shirt and sell the new shirt to new customers but also the people who already own a shirt and take their money twice. Once you have enough fans that are loyal, release different variations of shirts – colors is an easy one and people will buy not one, but two or more. When you look at it over time you will make more money by increasing the purchases from each individual. Most of the bands didn't get it and felt that it was more value to their fans/customers to have more options – therefore increasing the costs and driving profit down. Not good business.
Apple all along through this rise has released only improved versions of their core product line of computers – they didn't try to add different products other than Mac Air. They only grew in new markets which in turn supported and increased sales in their current market. All in all turing Apple into a profitable company.
So what makes the app store revolutionary. Well we can all speculate what they have schemed up for us and here's my take on it.
Throughout the years Apple have also tried numerous times to enter into another market – failing each time.
Gaming.
With the apps already sold on the iPhone and iPad – people are now playing games on Mac products. The new app store doesn't really do much more than the previous download page from the Apple website but it does what they have educated their users to do. And that is download apps, more importantly games. I predict that the app store will bring Apple into the gaming market as a major player. It may take time but this just may be the time it works for Apple.
Expect a 1 download option for all devices. Expect online multiplayer games. And finally, expect major releases of big games featuring music that can be purchased as downloads.
Music, Gaming, Phones, iPads, and yes computers.
I haven't really touched on the Apple TV which is another market Apple is working on – as I write this it is speculated that Apple may release an actual TV in 2012.
If you take a look at the devices Apple sells – they are great, so are their competitors, but you don't hear much about the competitors. You hear about Apple. Apple has it's own store and it is packed Apple is also smart to be the leaders, or at least the first to release the "next best thing". Sure iPhones were released without the ability to text message – but it did later. The iPads were released without a camera – but it will.
The message – get in the game early and fast, get customers and keep selling as products get better – take their money not once but twice! Take their money repeatedly.
Apple doesn't make the apps they sell but they take a percentage. Free money!
This week, the rumours are that Apple is going to release a Verizon iPhone, a new iPad possibly in April. You can bet new computers will be released this year.
The man behind it all – Steve Jobs.
A man who was ousted from the company he started, said to be a person with unattainable goals, someone who has been labelled impossible to work for by driving coders to work endless hours only to get a "not good enough!" (hmmmm Gordon Ramsey?). He's self-indulgent, a brat…. the list is endless. He doesn't even do any market research before working on a product.
Taking from a famous quote from Einstein, "Great minds have always met great resistance from mediocre minds". The problem is that there is always much more to the story than what most people can even think of, they don't investigate to the depth it takes to fully understand, they do not look to the future. They do not investigate all options.
So the app store looks simple, isn't revolutionary as to what it does – but what it will do, will be.
Steve Jobs was able to resurrect a struggling company – battled cancer, had a liver transplant, nearly died – all while changing our world. Remarkable.
In 2005, Jobs gave a speech at Stanford University stating, "Don't let the noise of others opinions drown out your inner voice, and most important have the courage to follow your heart and intuition, they somehow already know what you truly want to become. Everything else is secondary… Stay hungry, stay foolish."
Steve jobs has reinvented music, Steve Jobs has reinvented the telephone. Next up? Television. Gaming. Only Steve Jobs knows and he will share with us when he is ready.
Now look at what you wrote down describing Steve Jobs. Still think the same?
Note: Speculation also is surrounding Steve Jobs as stepping down in 2011-2012 and Tim Cooke taking over. Mighty big shoes to fill.
……..
Here are some videos that are worth watching – lots to learn and grow from.
Bloomberg Game Changers – Steve Jobs from Global Change 2012 on Vimeo.